Latest News
As more people return to work, there will be more movement outside people's immediate household. This increased mobility means the Government is now advising that people should aim to wear a face-covering in enclosed spaces where social distancing is not always possible and they come into contact with others that they do not normally meet, for example on public transport or in some shops. Homemade cloth face-coverings can help reduce the risk of transmission in some circumstances. Face-coverings are not intended to help the wearer, but to protect against inadvertent transmission of the disease to others if you have it asymptomatically.
Click on the link for guidance on how to make your own face covering: https://www.gov.uk/government/publications/how-to-wear-and-make-a-cloth-face-covering
British radio and television presenter - Anita Rani has taken part in a Covid-19 video appeal to British Asians. Lots of celebrities, including Anita Rani, have reached out to the British Asian community about following certain safety measures during the coronavirus pandemic. The three-minute video includes messages from British Asian stars of stage, screen and music about the importance of staying at home and maintaining social distancing.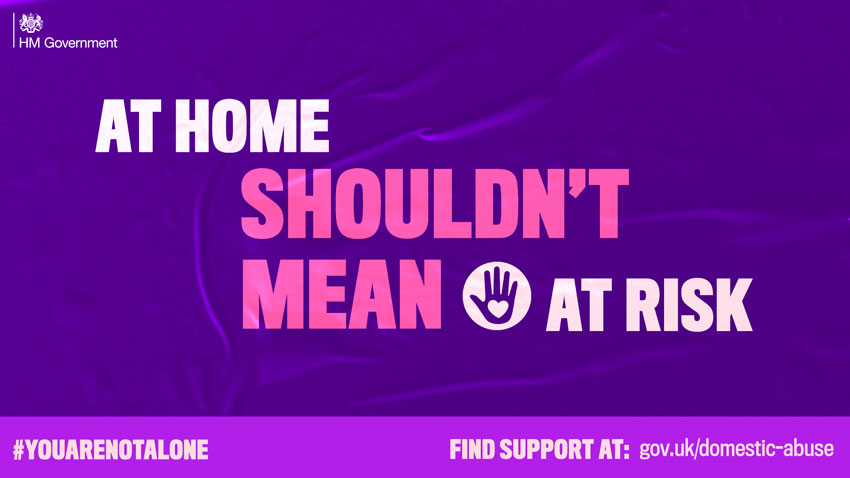 National Domestic Violence Helpline: 0808 2000 247 https://www.nationaldahelpline.org.uk/
NSPCC helpline: 0808 800 5000 If you're worried about a child, even if you're unsure, contact NSPCC professional counsellors for help, advice and support
Childline 0800 1111: Offers free, confidential advice and support for any child 18 years or under, whatever the worry
MIND: Mental Health Support with specific advice on 'Coronavirus and your wellbeing'. www.mind.org.uk
YoungMinds: Supporting children and young people and their parents/carers with their mental health and wellbeing. Specific advice on managing self-isolation and anxiety about coronavirus. https://youngminds.org.uk
ICON: Babies cry: You can cope. https://iconcope.org/
SafeLives: Specific resources for domestic abuse and COVID. http://safelives.org.uk/news-views/domestic-abuse-and-covid-19
IRISi interventions: irisi.org/iris/find-your-local-iris-site/