Latest News
The Health Promotion Timetable lists all the support services and groups available for Patients registered at Dyneley House Surgery . If you are not sure what support you need, please contact the Surgery and self refer to the Social Prescribing Team .
GP practices are open and here to help. Did you know appointments are available by phone📱or online 💻 at our GP practice? Please call the surgery or go online to get in touch and book your appointment. Our team are #StillHereToHelp👍💙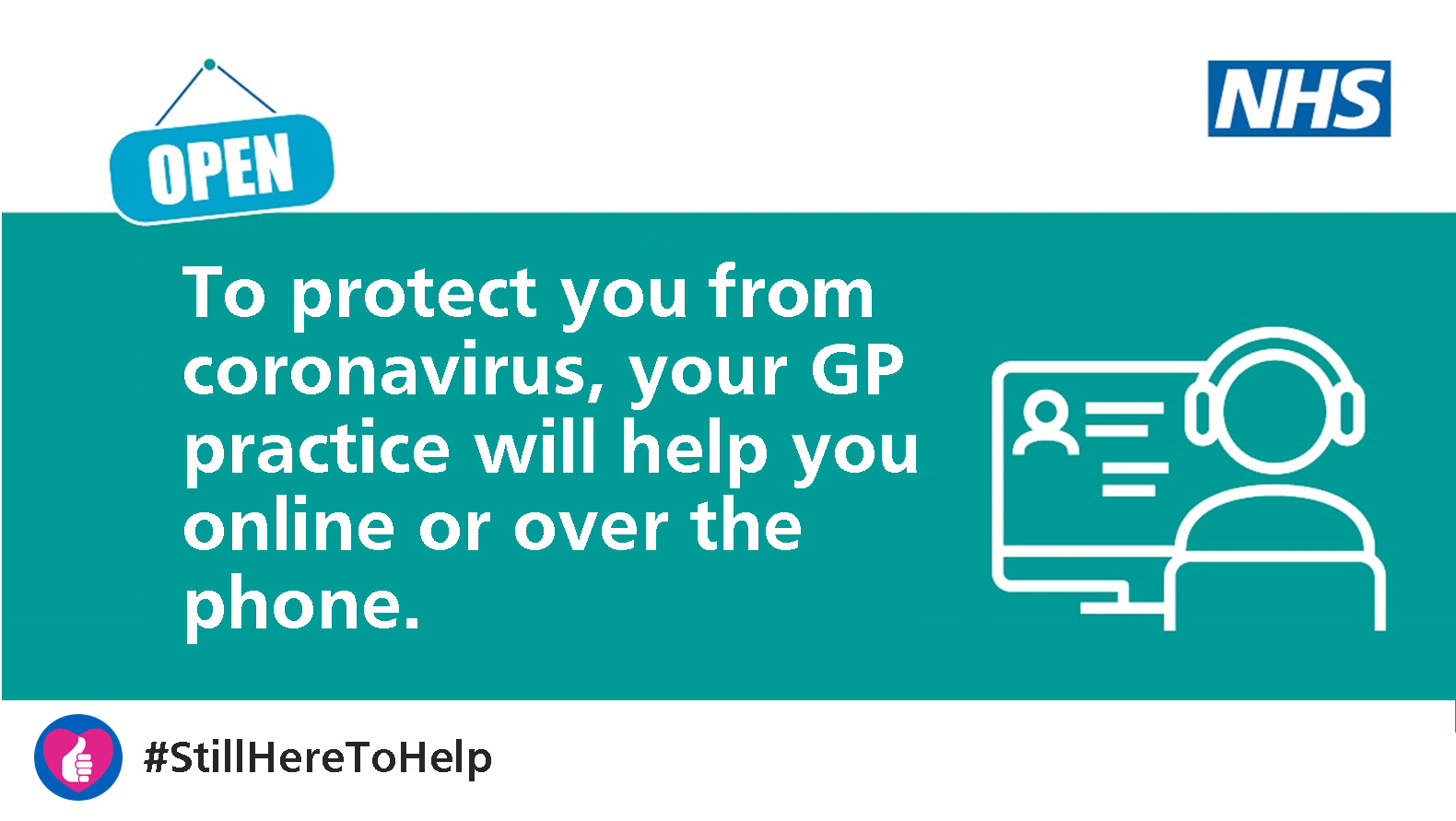 Supporting adults after a suicide of someone they care about, in West Yorkshire, Harrogate and Craven.
You might be feeling worried about coronavirus and how it is affecting your life. It is understandable to feel worried or anxious at this unsettling time. Your mental health and wellbeing is important, and we're still here to help people in Bradford and Craven keep their minds healthy.
Healthy Minds signposting sheet

You can find more information on the Healthy Minds website: https://www.healthyminds.services/
If you need urgent help with your mental health: Call First Response on 01274 221 181, or from 1st June 2021, 0800 952 1181. The line is open all day, everyday, for all ages.
To talk about your mental health: Call Guide-Line on 01274 594 594 or chat online: www.saferspaces.app/. The telephone line is open 12pm to 12am everyday, for all ages.
Children and young people emotional wellbeing support: Visit Kooth.com to chat online with a counsellor or in a group forum, read articles or write your own journal.
Domestic abuse and violence: Call Survive & Thrive on 0808 2800 999. Women and girls who experience sexual violence can call: 01274 308 270 or text 07435 752 975.